Guest Post: Katie Stamps, City of Huntsville Preservation Planner
In recent years, the City of Huntsville has looked to mid-20th century neighborhoods as areas with potential historic significance now that they have reached 50 years of age. For Huntsville, the mid-20th century was a period of tremendous change, and the development of its residential neighborhoods is a physical representation of the City's growth. These areas exhibit a wide variety of architectural sizes and styles and offer homeowners the charm and character associated with more established neighborhoods.

With support from Mayor Tommy Battle, the City has surveyed the following mid-20th century neighborhoods throughout Huntsville: McThornmor Acres, Edmonton Heights, Blossomwood, Mayfair, Medical District, Whitesburg Estates and Magnolia Terrace. These efforts are possible thanks to Certified Local Government grant funding from the Alabama Historical Commission and financial support from community partners such as the Historic Huntsville Foundation.

In 2021, Edmonton Heights became Huntsville's ninth historic district to be listed to the National Register of Historic Places (NRHP). Neither historic resource surveys nor listing to the NRHP place any restrictions on private property owners, leading up to and including demolition. The only historic districts subject to design review by the Huntsville Historic Preservation Commission (HHPC) are those locally designated by the City with approval from at least 60% of property owners at the time of designation. Huntsville's locally designated historic districts include Five Points, Normal, Old Town and Twickenham.

While Huntsville began designating historic buildings and neighborhoods not long after the NRHP was established in 1966, many of those historic places were not associated with Black history. Despite the amazing efforts of early preservation pioneers, some communities were torn down and displaced. At the same time the nation was waking up to the importance of preserving historic structures, programs like Urban Renewal were demolishing downtown cores and relocating Black neighborhoods. Urban Renewal, federal and local housing policies, and racial discrimination resulted in the loss of many structures associated with Huntsville's Black community.


Edmonton Heights

Platted in 1958, Edmonton Heights was a planned suburb advertised specifically to Black residents, providing housing options for those who lost their homes because of Huntsville's Urban Renewal program, known as the Heart of Huntsville. Edmonton Heights is well-known for its architecture, predominately intact post World War II-era housing, and for being developed by Folmar and Flinn, one of the largest speculative building companies in the South at the time. Edmonton Heights is the most well-preserved of the Black neighborhoods established by Folmar and Flinn in Alabama.

Edmonton Heights retains significant integrity in original design, setting, materials and workmanship, which create a strong sense of place within the neighborhood.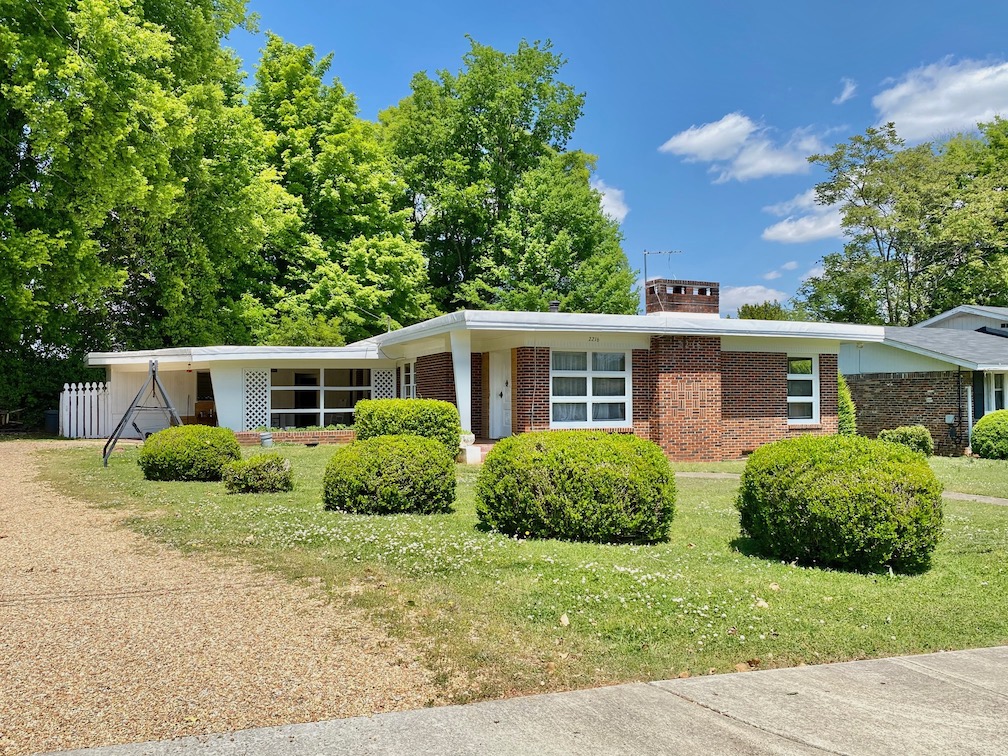 Magnolia Terrace
Following Edmonton Heights, the City will survey Magnolia Terrace, a residential neighborhood located west of Pulaski Pike. Platted in 1950 for Black property owners, Magnolia Terrace has been home to Councill High School teachers, Alabama A&M professors, business owners, and many Black residents still today. St. Joseph Catholic School is prominent within Magnolia Terrace and was the first school in Huntsville to integrate.

The Magnolia Terrace subdivision and surrounding Terry Heights and Hillandale neighborhoods were primarily built during the 1950s and 1960s, with a few surviving 1930s Craftsman bungalows and 1940s Minimal Traditional-style dwellings. Magnolia Terrace exhibits several distinctive mid-century architectural styles. The area is defined by a c. 1900 large, two-story Victorian dwelling on Stanley Drive once owned by Dr. Harold Fanning Drake, the first Black doctor to have admitting privileges at Huntsville Hospital.

Conveniently located and full of affordable housing with plenty of character, Edmonton Heights and Magnolia Terrace are both wonderful places to live. Recognizing their historical significance will aid in the continued identification and documentation of other resources associated with Huntsville's Black community and create a sense of neighborhood pride to provide a substantial foundation for continued growth and prosperity.